Energy flexibility is the key challenge for the future energy system. Both large batteries providing grid services and small residential batteries used for self-consumption find their way to the market. For a large-scale deployment of batteries with impact on the European industrial position, concerted actions are needed in R&D, market deployment and policy reform.
In an ambitious collaboration VITO and Energyville invite its key partners to discuss a major innovation platform in this field:
Storing electricity in buildings. The large scale implementation of electric storage in the built environment as a source of flexibility: how to bring fiction into reality.
Small scale energy storage is to become a viable alternative for demand side response in buildings
How to provide an affordable, safe and efficient battery system for each building in 2025?
When will the home storage market really become lucrative?
Combining competences on materials, cells, battery management, power electronics, battery systems integration and demand response is the only way the European industry can make the difference.
09.00 – 09.30

What is keeping batteries from invading the grid?
Annelies Delnooz, researcher, EnergyVille/VITO

09.30 – 10.00

Challenges and possible solutions for solving the flexibility issue of buildings by electrical storage
Sébastien Rembauville-Nicolle, Director of the Transport and Storage division, Forsee Power

10.00 – 10.30

Material challenges for batteries in the context of electrical storage in buildings
Dr. Marcel Meeus, Managing Director, Sustesco

10.30 – 11.00

Coffee & refreshments

11.00 – 11.30

Challenges to be tackled by the battery management systems of the future
Jeroen Büscher, EnergyVille/VITO

11.30 – 12.00

Electricity storage: from the current situation to a profitable future
Stefan Louis, Senior Vice President Systems R&D, Leclanché

12.00 – 12.30

Impact of fixed and mobile battery systems on the local and public grid: defining the algorithms and legal hurdles
Michel Davidts, Senior Project Manager, Eneco Belgium

12.30 – 13.30

Closing lunch
The opportunity to meet with experts: technology providers of batteries, battery management, power electronics, energy providers, energy market experts, EnergyVille research partners and many others
Discuss new initiatives on electrical energy storage solutions for buildings
Be part of the selected group of VITO and EnergyVille experts collaborating on a flexible energy transition
Participate in the exclusive plenary evening sessions of i-SUP2016 where high level keynote speakers will be our guest
Track chair and primary contact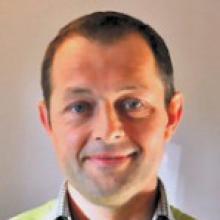 Strategy Developer Smart Cities-Sustainable Energy
EnergyVille-VITO